Chairman of Business Syndicate Adam Roosevelt
Adam Roosevelt is the CEO of ARIC and Chairman of the Business Syndicate. Mr. Roosevelt is a highly decorated U.S. Army Combat veteran who served in Operation Enduring Freedom (2011) and Operation Freedom Sentinel (2015) supporting the war campaign in Afghanistan. Mr. Roosevelt overseas a corporate portfolio specializing in Homeland security, National Security, Command, Control, Computers, Communications, Cyber, Intelligence, Surveillance and Reconnaissance (C5ISR), counter- terrorism, intelligence & analysis., Mr. Roosevelt's corporations have advised government clients, local, state, territorial, tribal, NGO's, trade associations, and public officials on matters impacting Economic, National Security, and emerging threats.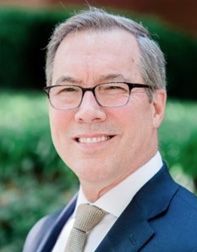 Member of Advisory Board & Partner Steve Kohler
Steve Kohler is the President of Ridge Global which is owned by former U.S. Governor Tom Ridge and First Secretary of the U.S. Department of Homeland Security who served under President George W. Bush. Mr. Kohler has served in the past in a number of roles for its affiliates including as Chief Innovation Officer for Ridge Global and Risk Cooperative and prior to that as Chief Executive Officer for Ridge Global Solutions and principal advisor to the strategic consulting practice. He previously served as the first president of Space Florida, a Florida Special District focused on economic development within the aerospace economic sector including the implementation of educational initiatives for students and educators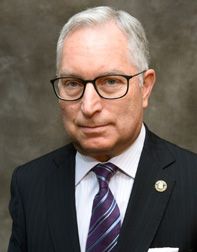 Member of Advisory Board & Partner Richard Kendall
Richard Kendall is the Founder and Chairman of Impera Intelligence Group. Impera is a global risk mitigation, threat assessment, investigations, due diligence, cyber security, crisis communications. Core team is comprised of former high level Federal Law Enforcement and Central Intelligence Agency Senior Executives and analyst. Mr. Kendall is also the Founder and Chief Executive Officer of Federal Enforcement Homeland Security Foundation. FEHSF is an internationally recognized 501(c)3 organization whose Honorary Chairman is the Honorable Governor Tom Ridge, first Secretary of The Department of Homeland Security. FEHSF is the First Financial Responder when tragedy strikes the Federal Law Enforcement community. Agencies served include: ATF, CBP, DEA, FBI, ICE/HSI, Secret Service and United States Marshals.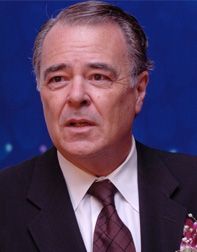 Member of Advisory Board Dr. John Rutledge
Dr. John Rutledge is Chief Investment Strategist at Safanad and is a member of the Investment Committee. Safanad deals in real estate and private equity investing. To date it has completed 40+ transactions with 10+ billion total transaction value. Dr. Rutledge was one of the principal architects of the Reagan Economic Plan in 1980-81 and an adviser to the Bush White House on tax policy and Iraq. He has advised government leaders in China, Saudi Arabia and Kuwait on economic, financial and investment issues. Currently, he is Senior Research Professor at Claremont Graduate University, focusing on monetary and financial economics and the causes of financial crises. He is Honorary Professor at the Chinese Academy of Sciences and Chief Advisor for Finance to the Governor of the Haidian district of Beijing.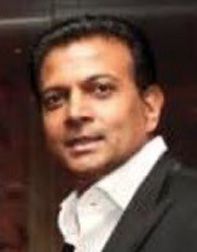 Member of Advisory Board & Partner Naranjan Naidoo
Naranjan Naidoo is the CEO of Gulf Pacific. Mr. Naidoo is the descendant of the distinguished Naidoo family. Naranjan Naidoo's company, headquartered in Dubai, flies under the banner of Gulf Pacific, and has a toehold in several industries; he deals in commodities and futures as well as in base metals, oil and gas. He also deals in private equity and real estate, and manages the family's investment trust fund. Over the last 20 years, Naranjan Naidoo has had his hand in a number of large transactions involving governments in Africa as well as the Middle East. He has been credited with raising billions of dollars in funds for important multinational deals, and he regularly commutes between the Middle East, Europe and Africa, and occasionally to China and India, to carry on his work.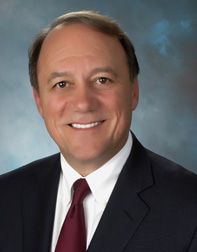 Member of Advisory Board James W. Keyes
James W. Keyes is the chairman of Wild Oats Marketplace, a position he's held since 2012. He was previously the CEO of Fresh & Easy Neighborhood Markets, a new format for healthy, convenient food stores, and served as chairman and CEO of Blockbuster, Inc and 7-Eleven. A 21- year veteran of 7-Eleven, Inc., the world's largest chain of convenience stores, Mr. Keyes served as its president and CEO from 2000 until 2005. Under his leadership, the company experienced record sales and profits and implemented new retail systems technology that improved product assortment decisions in every store. He also ushered in a new era for 7-Eleven through the introduction of a host of new electronic services.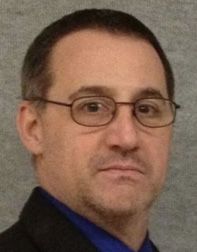 Member of Advisory Board & Partner Gregory Carpenter
Gregory Carpenter is Chief Security Officer of Knowledge Bridge International where he leads many aspects of information technology, information security, and data analytics solutions to a broad customer base which includes defense, government, space, intelligence, and security customers worldwide. Mr. Carpenter is the lead to provide services and solutions to the United Nations Office on Drugs and Crime supporting an international effort in combatting transnational cybercrimes. Mr. Carpenter also worked as the Counterintelligence Division Chief for the Army Research Labs and was Chief of Special Space Operations at the National Security Agency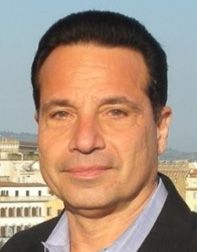 Member of Advisory Board & Partner Joe Battiato
Joe Battiato is Managing director of GCA Trading LLC. Mr. Battiato was a former principal at Morgan Stanley and Co and has held Senior Positions at similar firms where he oversaw trading across all sectors of fixed income securities, structured finance (I.E. acquisition of collateral to maximize CMO, CDO, and ABS issuance, tranche), identifying, evaluation, acquisition and management of assets, Merger & Acquisition Analysis & Negotiation, IPO, growth instruments, arbitration, corporate strategic planning, and portfolio management. The outcome of our his consulting services to clients has resulted in gross positions of excess of 2 billion+ dollars.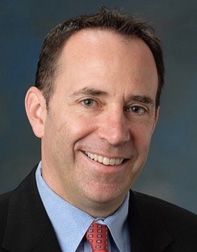 Member of Advisory Board Ike Brannon
Ike Brannon is the CEO of Capital Policy. Mr. Brannon is a former senior economist for the United States Treasury and U.S. Congress. Mr. Brannon was a visiting fellow, specializing in fiscal policy, tax reform, and regulatory issues. Brannon has also served as the chief economist for the House Energy and Commerce Committee, chief economist for the Republican Policy Committee, senior adviser for tax policy at the U.S. Treasury, principal economic adviser for Senator Orrin Hatch on the Senate Finance Committee, chief economist for the Congressional Joint Economic Committee, and senior economist for the Office of Management and Budget. He was also chief economist for the John McCain campaign in 2008 as well as an associate professor of economics at the University of Wisconsin, Oshkosh.