Executive Team
Our Leadership Team is compromised of Senior Executives who have served the government and public sector bringing years of consulting experience to clients with one objective "Building Efficient Governments".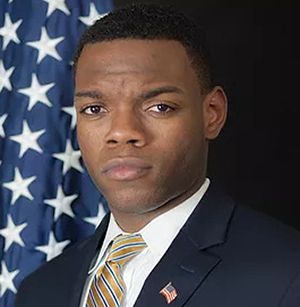 Adam Roosevelt
Chief Executive Officer
Mr. Roosevelt is a C-Suite Executive and former Army Veteran who has amassed experience working for the Department of Defense assisting NATO Partners with Allied Missions and provides expert consulting services to Federal, State, and Local government partners. Mr. Roosevelt's portfolio includes experience in Cybersecurity, Foreign Affairs, and Community Advocacy. Mr. Roosevelt continues to serve the United States as a Army Reservist, Business Owner, and was the Fmr. House of Delegates Nominee for Virginia's 49th Legislative District. He received his Masters in Cybersecurity Policy and has completed a Disruptive Strategy from Harvard Business School Online. He serves as the Chief Executive Officer for A.R. International Consulting, LLC.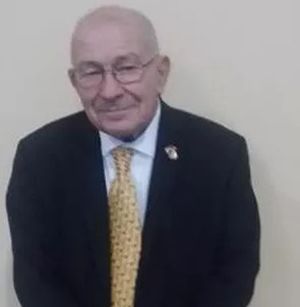 Mike Janay
Board Member & Advisor
Col. Mike Janay is a retired United States Marine Corps Officer with over 20 years of active duty service. He is currently an international marketing consultant and President of AFM-USA, Inc. Previously, he served as a Senior Proposal Manager for the Propulsion Division of Atlantic Research Corporation. From 1985 to 1987, Michael Janay was the Special Assistant for Congressional Affairs for the U.S. Army Materiel Command (AMC) where he was responsible for all military construction for AMC as well as all Congressional matters for 16 states in the Midwest. In addition, he was on the team which selected the international candidate – GTE/RITA as the prime contractor for the MSE-Mobile Subscriber Equipment program for the U.S. Army
Erik Dekenipp
Principal
Mr. DeKenipp is a Marine Corps veteran, business executive, philanthropist, and former elected official in Loudoun County, VA. Bringing nearly 20 years of leadership experience, DeKenipp has developed and managed budgets in excess of $1B annually and actively supports mission critical programs for the Department of State, Department of Defense, United States Department of Agriculture, Department of the Interior, and the Intelligence Community.From complex domestic programs to firsthand on the ground experience in support Operation Iraqi Freedom, DeKenipp has been named to numerous awards including recognition as a 40 Under 40 Business and Community Leader in the Commonwealth of Virginia and a nominee for the Department of Defense Freedom Award. DeKenipp resides in Northern Virginia with his family where he serves as the Founder and CEO for a government contracting firm and on numerous boards where he promotes community growth initiatives through advocacy and philanthropic efforts.