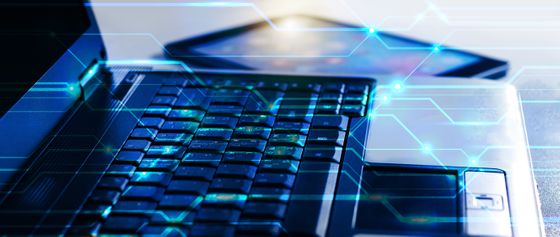 When it comes to your business or organization, and pretty much anything else, knowledge is power. As much as that knowledge is important to people within your organization, it could be even more damaging if it falls to people outside of your organization. That's why you need services that can help assure you that your information is safe.
With A.R. International Consulting, you can get services that protect your information from all angles. With ARIC, you gain the asset of having your information protected by former Department of Defense employees and national security experts. After helping to keep the U.S. safe for a number of years, they are ready to help your business or organization overcome any safety threats or concerns regarding your data.
How We Protect Your Business From Cybersecurity Threats
At ARIC, our years of experience have taught us that cybersecurity requires a multi-pronged approach. When you work with us, we'll pour over all your systems, data, and data-storage components to find, identify, and fix any holes in your information storage system. Here are just a few of the ways we'll seek to accomplish that.
Infrastructure Security
When it comes to securing your network, your infrastructure comes first. Without addressing your infrastructure, other measures can only help so much. Over the past few years, cyberattacks on companies and organizations have enabled hackers to shut down, disrupt, and even control operations. This is a threat to both small and large organizations, as attacks have gone so far as to shut down power plants, oil pipes, and even water and heating utilities. Whether you're running a business or a city, an infiltrated infrastructure could have a huge financial fall out.
Network Security
Once we've gotten your infrastructure secure, we need to make sure that your network is secure as well. While gaps in infrastructure allow a more immediate route to your operating systems and data, your network likely has more potential exposure overall because all of your workers and employees are directly connected to it. This means that any security breaches they allow could make their way into your system. We'll work to make it as hard as possible for this to happen.
Education and Training
To protect your network, and in turn, all of your data, information, and access to your operating systems, your employees' education is paramount. Bad passwords, repeatedly used passwords, poor individual security on their computers, and links containing viruses, are still some of the biggest offenders of cybersecurity breaches. Your first line of cybersecurity defense is ensuring that your employees don't participate in practices such as these. At ARIC, we can help teach your employees how to secure their information, what types of things to watch out for, who to trust with their information, and how to assess potential threats.
Application Security
Apps are a part of so many businesses nowadays, that even companies that are just starting out use them. However, just because everyone uses them doesn't mean they're secure. If you have an app running that hasn't had someone address its security, then you could fall victim to a variety of threats. Since many mobile developers only provide the most basic security, you run the risk of personal data, credentials, and more to be intercepted by hackers — even those with just a moderate level of skill. This information in the wrong hands could lead you to cases of fraud, identity theft, intellectual property loss, and much more.
Legal and Regulatory Compliance
While you always have to make sure your network and infrastructure is secure from the outside, there are a number of mistakes you can make with your digital applications that can lead to you being shut down for reasons other than viruses or all your valuable data being stolen. That's why it's important to make sure that you're in full regulatory and legal compliance among your network, infrastructure, and industry.
Crisis Management
Accidents do happen, and when they do, it's nice to have a team you can call to help clean up the mess. Whether your infrastructure has suddenly granted access to an outside party, or one of your employees simply clicks on a NSFW link, having a crisis management team and plan by your side can help secure your company's data and protect its reputation as you work through the issue and end the threat to your security.
Trust ARIC For Your Cybersecurity Needs
If you're seriously concerned about your cybersecurity, and you're running a major corporation, a city government, or even just a new and emerging enterprise, then you want the best by your side. With ARIC, you get exactly that. With a large team of former Department of Defense (DoD), National Security Agency (NSA), and Central Intelligence Agency (CIA) employees behind you, you can be sure your data and cybersecurity is in good hands. Reach out to us today to protect your organization.
– Dubai Branch and A.R. International Consulting, LLC for Strategic Collaboration